For the past 3 years, our client Danye Phillips has dedicated herself to empowering others to take the first step on their health and fitness journeys. Whether it's through her original video content posted online or her personal nutrition coaching services, Danye offers something for everyone to benefit from. Although her mission to improve the lives of her clients and viewers hasn't changed, Danye asked us to redesign her logo to fit her new self-titled lifestyle brand. This change comes as Danye is looking to further branch out in the fitness industry including her addition of healthy 'Mug Cakes by Danye'.
‍
The Process
Looking at the current logo that we had designed, we noticed several aspects that we wanted to refine in the updated logo. The use of a playful script font was something that Danye enjoyed, and she thought it gave her brand a touch of personality. We also decided to retain the original logo icon, as it fit the 'fitness empowerment' message that Danye conveys in her videos and training.
For the updated wordmark, we decided to use simpler typefaces that would work better on mobile and in small scale uses. A sleek, flowing script font used as Danye's signature conveys a sense of trust a warmth to her audience.
‍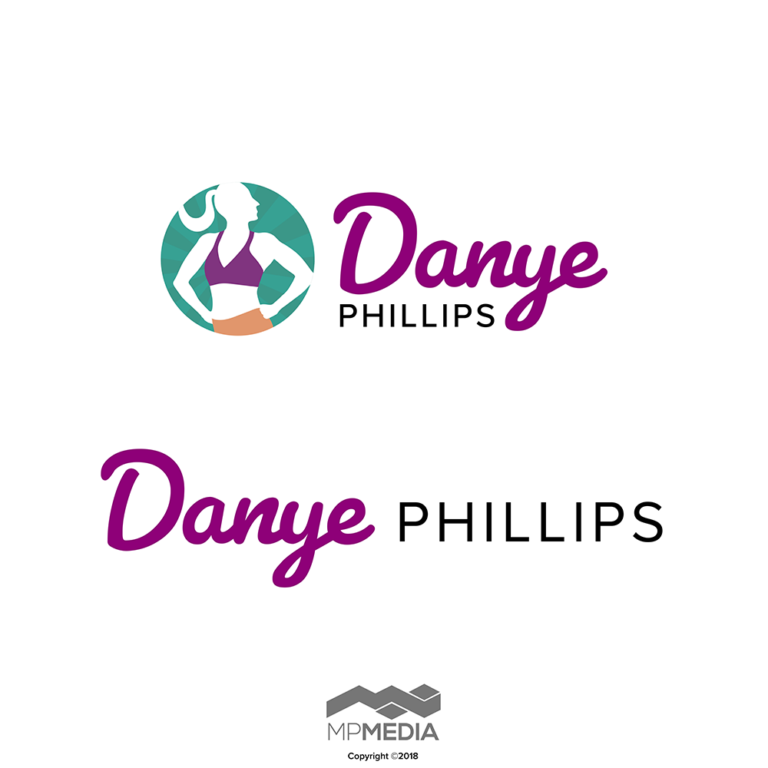 Use In Applications
As Danye branches out into more and more facets of the fitness industry, we created a logo and brand that is flexible enough to be used in a multitude of applications. Whether it is seen on business card, website or cupcake package her new logo stands out among the completion.