Helping Empower People to Live Healthier Lives
Our client Danye Phillips is an ACE Certified Personal Trainer who dedicates her life to healthy living and empowering others to make positive changes in their lives. Through her YouTube channel, she offers nutritional tips and fat-burning exercises aimed at motivating others to get healthy through the power of flexible nutrition and reverse dieting.
Danye contacted us to create a promotional video, new branding, and YouTube intro in order to reach a broader audience online. We worked with Danye to design a new logo, social media branding and prepare a 60-second spot highlighting what makes her brand special. We also designed and developed a modern responsive website that works well across all devices. Danye conducts her personal training business from her new website and also uses it as the hub for all of her YouTube videos. Now her clients can continue their fitness journey from anywhere with a single place for everything Fitness Empowerment by Danye.
Designing A New Logo
We began with a bright color palette reflecting Danye's fun, inspiring personality and brand. After creating multiple concepts, one logo was chosen. The power stance icon represents strength and empowerment. We also created multiple versions of the logo for use across all social media platforms.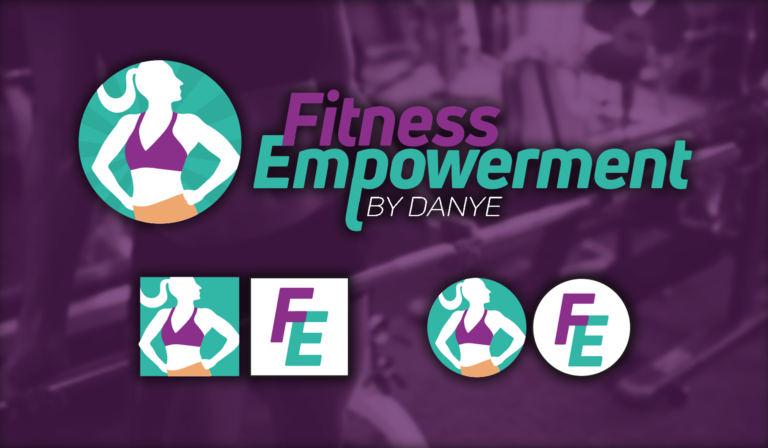 ‍
Creating the Promo
Our goal was to tell a brand story using Danye's previous client testimonials to build trust with the ad audience. We constructed a narrative by piecing together sound bytes of clients sharing their success stories. Through this initiative, we connected with potential new clients on a personal level.
‍
Building The Website
We designed and developed a website that is responsive across all devices, making it easier than ever for potential clients to find Danye's Personal Training services and workout videos.